Buffer/Dust Strip - 7, 12 & 13mm - Grey or White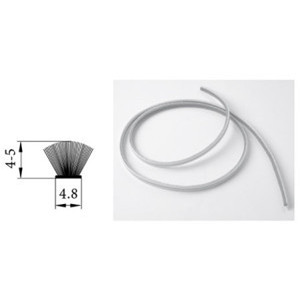 Two types of strip: buffer strip, designed to dampen door impact against the wall and eliminate minor wall irregularities and dust-stop, designed to bridge the gap between the overlapping door.
The buffer strip will be supplied separate to the doors for you to apply to the side of each door profile and the dust-stop to the rear side of the overlapping door.
Some aluminium door systems will have a groove for the strip to slot in to.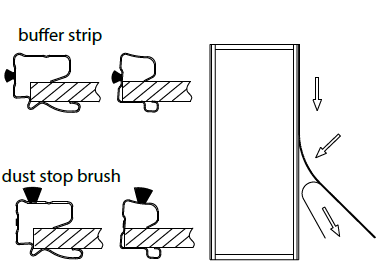 Having installed the sliding wardrobe doors, remove protective backing from the door profiles. With the backing removed, you can fix the buffer strips and the dust-stop brush strips. To ensure good adhesion of the brush strips to the profiles, gently clean the profiles with alcohol or white spirit. Fix the strips, working from top to bottom. Cut off excess strip. For more information, please view our 'How to Install' page.
The cost is per metre, so please add the quantity you require to the basket rounding it up to the nearest metre
£3.00

Adding...