Sliding Door Lock - Black or White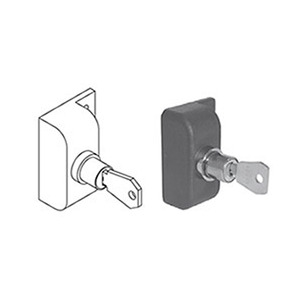 A universal lock for our aluminium door systems: Niagara, Calgary, Edmonton. Worlks with both wood and glass sliding wardrobe doors.
Colour: Black or White (Please select)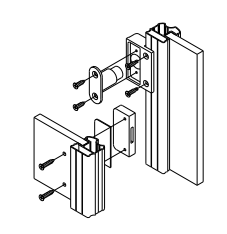 Please note that this lock only acts as a deterent. If someone wanted to break into your wardrobe it would be possible by damaging or breaking off the lock, or lifting the doors out of the sliding track system.
Fix the lock cylinder to the body with 3.9 x 16 screw. Fix the body with the attached cylinder to the stile on the outer sliding wardrobe door 3.9 x 16 self-tapping screw. Putting the sliding wardrobe door in the closed position, mark the outline of the lock body on the inner door. Then fix the lock base at the marked location on the board panel with 3.9 x 22 self-tapping screws, using two previously drilled holes. For a mirror, fix the lock base using double-sided self-adhesive tape. For more information, please view our 'How to Install' page.
£36.00

Adding...