Aluminium bottom track cover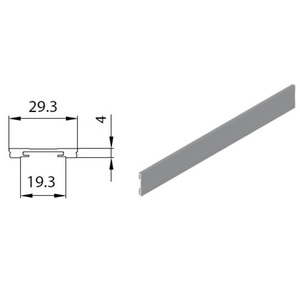 Fascia or infill for Aluminium bottom tracks.
This item clips into the bottom track to give a cleaner look and to cover any screws used to screw down the bottom track to the floor.
Price is per meter. Please order the number of metres to suit you opening width.
£9.00

Adding...