Self-adhesive Dust-stop Brush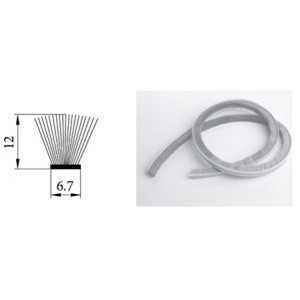 A brush designed to seal the space between door leaves and to stop dust passing into the interior of the robe.
Hair length: 7, 12 & 13 mm
Colour: Grey & White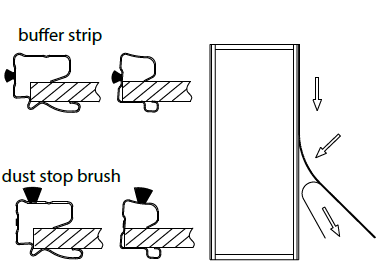 Having installed the sliding wardrobe doors, remove protective backing from the door profiles. With the backing removed, you can fix the buffer strips and the dust-stop brush strips. To ensure good adhesion of the brush strips to the profiles, gently clean the profiles with alcohol or white spirit. Fix the strips, working from top to bottom. Cut off excess strip. For more information, please view our 'How to Install' page.
PRICE PER METRE
PLEASE SELECT QTY AND ROUND UP TO THE NEAREST METRE
£3.00

Adding...